Superior Fire
Protection Services
Serving The Tri-State Area
About Us
We are leaders.
Rich Fire Protection has been a leader in the fire protection industry for more than 30 years. The reputation of our firm is well regarded and recognized throughout the service industry. Established in 1979, our commitment to quality workmanship and client relationships set us apart from the competition.
Client Services
Serving The Tri-State.
Rich Fire Protection is located in Pleasantville, N.J. and services clients throughout the state of New Jersey and the immediate tri-state area. We are experienced in all areas of the fire protection field including 3D design, fabrication, installation of fire sprinkler systems, maintenance and repair and project management.
Dedicated to life safety systems, we assist our clients to meet all state and municipal required regulatory codes.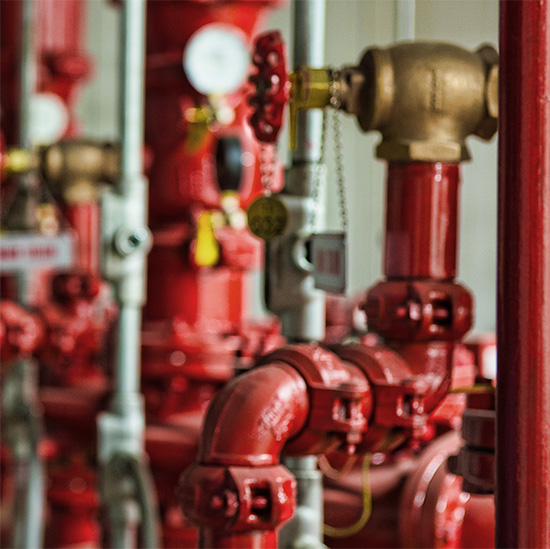 Service
Rich Fire Protection is a 24-hour emergency based fire suppression contractor. We have a live answering service available for any after-hour emergency and dispatch technicians. Our response time to an emergency call is within 4 hours. We're here to help you with any problem that may occur.
Inspection
Rich Fire Protection knows that the working capacity and fire ready condition of your sprinkler system are paramount. During routine inspections, every aspect of your sprinkler system is evaluated and tested accordingly to ensure your systems are maintained and functioning properly.
Systems
Understanding the importance of fire suppression sprinkler systems is important to a business or building. That's why we take the time to educate each client about the best type of fire sprinkler system for your needs. Our clients make informed decisions about which type of fire suppression.

Our Foundation and Commitment to you.
We are passionate about our work and committed to excellence, our Company continues to develop and maintain relationships with customers and the community we serve.