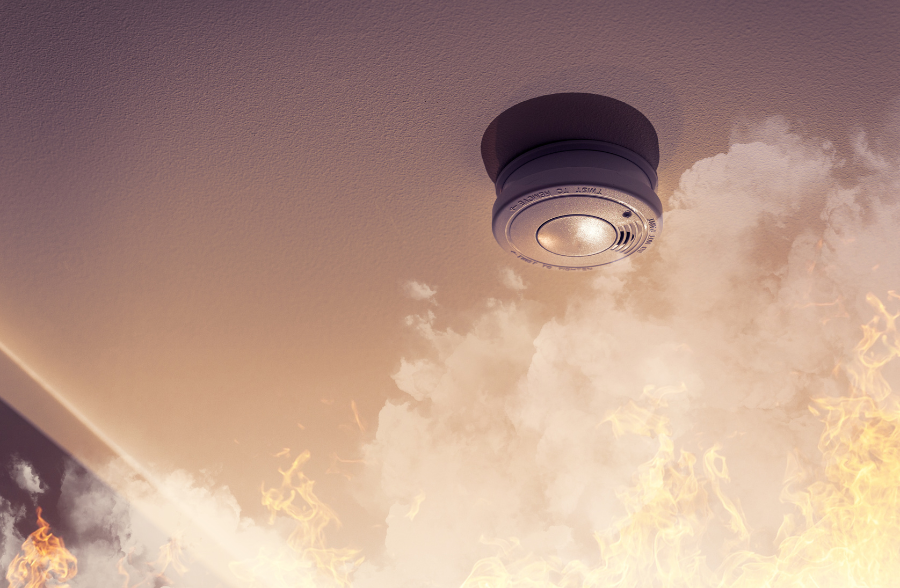 Safe is a word that should describe everyone's home, and safety starts with fire protection. One of the best ways to keep your home safe is with complete fire protection services, including a sprinkler system that is custom designed, installed, inspected, and maintained/repaired. Each factor is essential in creating full-coverage protection for your loved ones and the valuables in your home.
Design
Having the right fire protection system to fit the layout and features of your home is critical to establishing effective fire protection. In the design phase, designers consider various fire protection elements, including fire alarm systems, fire sprinklers, fire extinguishers, and even emergency lighting. With fire sprinkler systems, there are many options to fit your property needs, such as wet, dry, deluge, and pre-action systems. Furthermore, there are also concealed designs or custom coloring to maintain the aesthetic features of your home. Designing a system that works for your home and will be the most effective is vital.
Installation
Installation can vary from home to home, depending on the systems designed for your home environment. Several systems, such as alarms and sprinklers, must be interconnected and work effectively together. In addition, you must have a qualified installation team to install your fire protection systems to ensure they are up to standard and working correctly.
Regular System Inspections
Once you have a protection system to fit your home, performing regular inspections is essential. The NFPA states that you should get your home fire systems inspected annually, which means about nine months at minimum and 15 months maximum between inspections. Inspections include looking for leaks, corrosion, physical damage, and blockage that may affect proper performance. Regular inspections also help detect defects early so that they can be repaired and function in time of need.
Service and Repair
Fire systems need service during their lifetime to protect you during yours. Like regular inspections, servicing your fire systems will increase their effectiveness and longevity. Home fire sprinklers have many connecting parts, such as system controllers, sprinkler heads, and supporting connectors, that all need to work together.
Rich Fire Home Protection Services
At Rich Fire Protection, we offer comprehensive fire protection services, including design, installation, testing and inspections, and service to your sprinkler systems. We can design your system, and our team of qualified technicians will install your fire sprinklers per NFPA standards. Rich Fire also offers regular inspections, service, and repairs. We also provide 24-hour emergency fire protection services to protect our customers. Contact us today to learn more about our home protection services.